Leaves are changing and falling and Autumn is definatelyin the air. Time to come in and get your knitting and wool projects chosen. Come in and see what's new!
Come in and browse around and see our unique gathering of patterns, kits, buttons, yarn, fabric, wool and threads.
We have an ever growing selection of gift items, candles, reclaimed and repurposed items.

We are located at
157 Main Street
Damariscotta ME 04543
Fall Hours(starting October 19):
Monday-Friday 10:00am - 5:00pm
Saturday - 10:00am - 4:00pm
Sunday - closed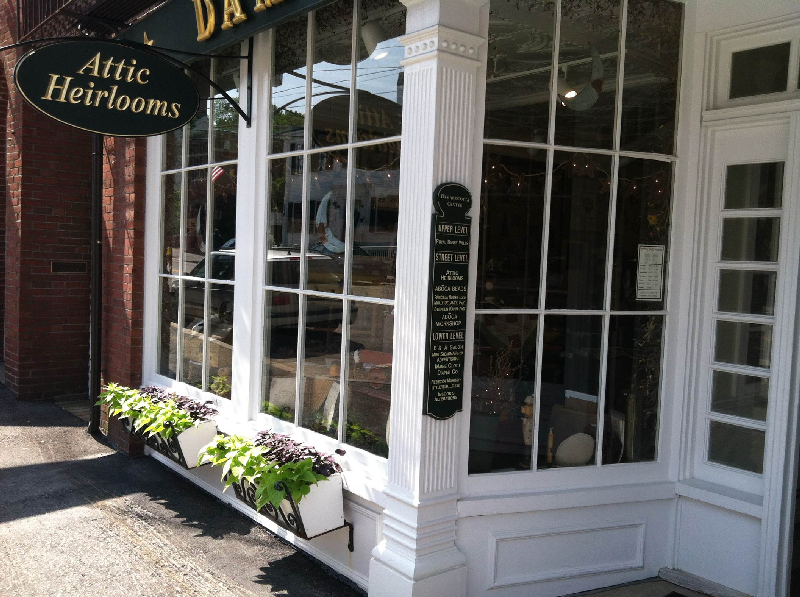 Click here to go to our Facebook page!
Welcome to Attic Heirlooms, a New England based business specializing in original, wool applique penny patterns, miniature punch needle, wool rug hooking punch needle, embroidery stitchery kits, dolls and other patterns and kits designed by owner, Trish Harriman. Whether you are an expert, novice or new stitcher, you can be sure you'll find something here to put your hand to!
Want to get in touch with us? Sign up for our email newsletter? Give us feed back or just say hi? Click on CONTACT to fill out our form!
Tell a Friend